Your company's business insurance plan provides coverage for specific risks and perils. This highly customized coverage may help pay liability claims for third-party injuries and property damage up to your commercial liability policy's limits. Commercial property and general liability insurance policies help provide crucial financial protection for your business.

The commercial property insurance portion of your company's coverage may help pay to repair or replace your business property after a covered event. General liability insurance may help cover third-party claims of bodily injury or property damage. Both types of insurance provide essential coverage for any sized business.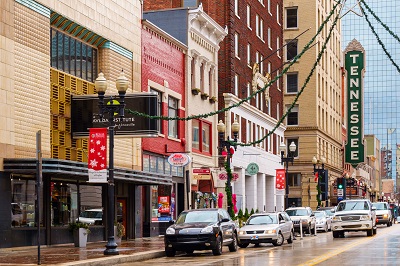 What Is Commercial General Liability Insurance?
General liability insurance may help pay claims arising from third-party injuries that occur on the insured company's property. For example, if a customer visiting your store trips over an extension cord and breaks their ankle, your company's general liability insurance may help cover their medical expenses.

This coverage may also help pay for damages resulting from an employee's actions while visiting a customer's home, class action lawsuits that affect your business and advertising injury.

Does Liability Coverage Pay for Lawsuits?
Your company may be held legally responsible for causing third-party losses. Legal liability may be determined as the result of a legal judgment or lawsuit. Your general liability insurance coverage may help pay for expenses related to a lawsuit, including the following:
Legal defense for frivolous claims

Settlements if you resolve a dispute out of court

Judgments if you lose a lawsuit

Miscellaneous legal and court fees
What Is Commercial Property Insurance?
Commercial property insurance is essential for any business that owns or leases property. This policy may help insure your building and other business property against destruction, theft and damage and is required by lenders and landlords.

Your company's property includes anything necessary to your everyday business activities, such as furniture, inventory, machinery, heavy equipment, tools and office supplies.

Commercial property insurance may help pay to replace or repair your company's building after a covered event, including the following:
Wind

Lightning

Fire

Vandalism
Depending on your needs, your agent may also recommend purchasing business interruption insurance, which helps cover your everyday business expenses if you must temporarily close to allow for repairs after a covered incident damages your property.

How to Get Commercial Property and General Liability Insurance Coverage
Contact Germani Insurance Services in Los Angeles, California, to get appropriate business insurance for your organization at a great rate.