Businesses must account for many risks and exposures on a daily basis. Being liable for the losses and damages of other parties can be costly, and such responsibility could arise from a wide variety of common incidents. To offset these risks, businesses must implement robust risk management and loss control policies, including acquiring and maintaining a suitable commercial general liability insurance policy.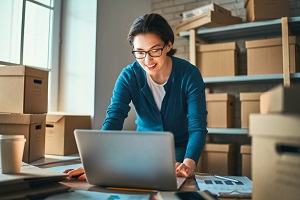 For over 20 years, Germani Insurance Services has been helping businesses in the Los Angeles area understand commercial general liability coverage and acquire optimal protection.

What Is Commercial General Liability Insurance?
Commercial general liability insurance is a crucial component of any business's insurance portfolio. This coverage, also known as business liability and general liability insurance, provides a diverse array of protections for your company's finances. By regularly paying your premium, you can access critical financial assistance in response to many common incidents. This coverage could be crucial to your business manage challenging fiscal situations.

Does My Business Need Commercial General Liability Insurance?
Businesses of all sizes and across all sectors may find commercial general liability insurance to be an invaluable investment. This type of coverage may be of particular importance for companies that regularly conduct the following amid regular operations:

Welcoming third parties to your premises
Providing professional services off-site
Taking responsibility for others' property
Advertising, marketing and using social media
Bidding on contracts

What Does Commercial General Liability Insurance Cover?
As its name may suggest, commercial general liability insurance can render assistance in many different situations. In general, an adequate policy will include coverage for the following types of incidents:


Bodily injury—If a third party, such as a client, partner or visitor, is injured on your premises, this coverage can provide financial aid for resulting expenses, such as medical care and lost income.
Property damage—This coverage can help pay for losses if a third party's property is damaged in an incident that you are responsible for.
Personal and advertising injury—This coverage may protect you from damages if you are liable for personal and advertising injury, including slander, libel, copyright infringement and false advertising.

In addition to the aforementioned coverages, it may also be advisable for your business to enhance its insurance portfolio and further protect itself from liability by acquiring the following:


Professional liability insurance—If a client accuses your business of providing improper services or products, or negligence, this coverage can insulate you from losses and damages.
Directors' and officers' liability insurance—If your business's leaders are accused of errors or wrongful acts, this coverage can protect both them and your company.
Employment practices liability—If a current or former employee alleges that your business conducted improper employment practices, such as harassment, discrimination or wrongful termination, this coverage can provide financial assistance.
Cyber liability—If your business experiences a data breach or cyber incident, this coverage can help pay for resulting expenses and damages.

How Much Does Commercial General Liability Insurance Cost?
Insurance providers must consider your business's specific circumstances and risks before being able to quote you a price for commercial general liability insurance. In most cases, you can expect the following aspects of your company to be analyzed:


Industry
Location
Age
Number of employees
Prior claims history

Get the Right Coverage
Being liable for another party's losses can quickly trigger a domino effect that could derail your business's finances and even endanger its future. Without adequate commercial general liability insurance, even a tiny mistake or single lapse in diligence could have catastrophic consequences for your company.

At Germani Insurance Services, our agents are well equipped to analyze your business's unique circumstances and compose an insurance policy optimal for your coverage needs. Contact us today to get started.