Employment practices liability insurance (EPLI) can provide coverage for lawsuits from employees who allege that actions organizations took during the employment process violated their rights. Although this may seem like a policy only large corporations need, entities of all sizes may be vulnerable to these claims.

The team at Germani Insurance Services in Los Angeles, California, can provide more information on EPLI. Contact us today for details.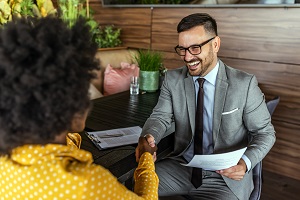 What Is EPLI Coverage?
Employment practices liability insurance may help cover the costs of employment-related lawsuits (e.g., defense costs, settlements and judgments), even if the claims are eventually dropped. Current, former or prospective employees may file these suits with allegations that their rights were violated. Claims may be regarding wrongful workplace practices such as:

Wrongful termination
Discrimination
Harassment
Retaliation
Failure to promote
Defamation

Your agent can provide details on coverages, limits and exclusions. Employment practices liability insurance may be packaged with other management liability policies such as fiduciary liability insurance, directors and officers (D&O) liability insurance and special crime insurance. EPLI may also be available as a stand-alone policy.

EPLI is typically written on a claims-made basis; this means policies may cover claims if they are brought forward during the policy period. Additionally, some claims-made policies specify that the incident that gave rise to the claim must have occurred after a specified date, known as a retroactive date.

Who Needs Employment Practices Liability Insurance?
Regardless of their size or industry, organizations with employees should consider securing employment practices liability insurance. This could include large corporations, small businesses or non-profits. Other insurance policies (e.g., general liability insurance or workers' compensation) typically do not cover wrongful employment practices claims and securing EPLI can help fill in these gaps.

How Much Does EPLI Cost?
The cost of employment practices liability coverage depends on several variables, such as your organization's number of employees, location and industry. Additionally, your policy's limits and if your operation has faced prior employment practices lawsuits could impact premiums.

Risk Management for Employment Practice Liability Risks
Risk management strategies may help reduce the likelihood of facing an employment practices liability claim. Techniques to consider include regularly conducting training and maintaining up-to-date policies and procedures on proper workplace practices. Other strategies may also be effective. Speak with your agent to discuss the relationship between risk management and insurance.

How To Get Employment Practices Liability Insurance
The experienced team at Germani Insurance Services can help your organization secure the employment practices liability insurance coverage that meets your needs. Contact us today to get started.

This blog is intended for informational and educational use only. It is not exhaustive and should not be construed as legal advice. Please contact your insurance professional for further information.