Businesses in the manufacturing industry need to have appropriate insurance coverage. While a manufacturing company's insurance needs vary by industry, all companies in this sector should have specific policies to help protect their financial well-being.

Contact the agents at Germani Insurance Services serving California, Arizona, Colorado, Nevada, Washington, Oregon and Utah areas to learn more about the insurance solutions that may help provide financial protection for manufacturing companies.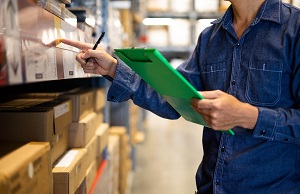 Which Insurance Policies Work Best for Manufacturing Companies?
A commercial insurance package tailored to meet the needs of a manufacturing company may include the following policies:


Commercial general liability insurance helps protect against property damage or bodily injury claims of third parties resulting from incidents that happen on the manufacturing operation's property and those caused by the company's services, products, business operations and employees.
Business property insurance helps protect the manufacturing company's building, inventory, machinery and anything stored inside the building. The policy may also include coverage for specialty tools.
Business income insurance helps protect a company from lost income resulting from a property damage claim if the business must close temporarily to allow for repairs.
Professional liability insurance helps provide financial protection from allegations of an error, negligent act or omission committed by an owner or employee of the manufacturing company.
Workers' compensation insurance provides help with medical bills and wage replacement if an employee has a work-related injury or illness. It may be required in your state.
Your agent may also recommend the following insurance policies, depending on your manufacturing company's needs:
Data breach or cyber liability insurance
Environmental liability insurance
Product liability insurance
Umbrella coverage
Equipment breakdown coverage
Inland marine insurance
Commercial auto insurance
What Companies May Need Manufacturing Insurance?
Businesses producing goods or products may benefit from purchasing common types of manufacturing insurance, including:
Printers
Textile mills
Plastic manufacturers
Bottling plants
Canning facilities
Fabricators
Furniture manufacturers
Mobile home manufacturers
Meatpacking plants
Computer and electronics manufacturers
Clothing manufacturers
Tool and die manufacturers

How Much Does Insurance for a Manufacturing Company Cost?
Your insurance premiums may vary widely from a company of a similar size in your area. Insurance companies use several metrics to determine commercial insurance premiums, including:

Equipment and machinery your facility uses
The number of people you employ
The workplace environment
Your facility's claims history
Your annual revenue

Contact Your Agent To Get a Quote
Talk with the agents at Germani Insurance Services today to determine which commercial insurance coverages may best address risks faced by your manufacturing company. They can help tailor a plan to meet your needs and get an accurate quote.